The Highs & Lows of Baby Groups
Updated post 2016
Today, I wanted to talk about baby groups as I have had mixed experiences of them over the last 18 months and I'm not sure whether that's just down to me or if everyone finds them a bit hit and miss?!
When Mia was around 4 months old, I decided I was in a nice little routine, had gotten over the initial shock of having a baby and most of my family and friends had settled back into their own work routines, so I thought it would be nice to go out and meet some other new mums with similar age babies. We belong to a Catholic church so I thought the best place to go would be our parish's baby and toddler group. It's a £3.50 for 2 hours group which was fine but I found the actual environment a little intense. It's a large hall with lots of older children running and jumping around, with a small soft area for babies. Now at that point Mia wasn't even sitting up so there was nothing she could do but it was nice for me to talk to other people. I'm not an overly confident person but I pushed myself to go up to a group of mums and introduce myself, I found the group to be friendly enough but quite cliquey and talked mainly about people and things they all knew out and I tried to join in when I could. It's fair to say I only went twice and then gave up!
It's very important as a new mum to get out and meet other new mums. I try and go out once a day even if it's just for a walk around the park. I think I would go crazy otherwise! You need to do something that doesn't involve being cooped up at home with a baby or toddler and its less intense if you're out and about with them than if you're at home. Sometimes I don't want to go out though and that's ok as long as it's not for any other reason than you just need an afternoon to catch up on the washing!
If you would like any more information about the groups or type of groups I have mentioned, get in touch or simply search the internet for local baby and toddler activities in your area 🙂
Update: As this post was written a long time ago, I thought I should do a little update to this post. Mia is now 2 1/2 and we are in a far better daily routine than we were when I first wrote this post, which helps a lot! We still attend Jo Jingles which is a firm favourite as its such a good class and Mia adores our class teacher Gaynor. We go swimming once a fortnight (as we visit my Gran alternate weeks!) but I now take her to a local swimming pool on a pay-per-go basis which suits me as sometimes we cant muster up the enthusiasm! Mia also goes to a local Preschool 2 afternoon sessions a week which she absolutely loves, never had/have a problem leaving her there and in the 3 months since she started she ended up being the star of the Christmas concert when we didn't even think she would get on stage! It also gives me some much needed time on my own which is mostly spent doing housework or food shopping but has done wonders for me! We have such busy weeks but I love them and I'm looking forward to what the next year brings 🙂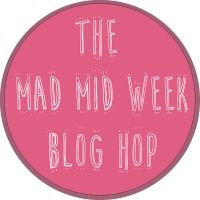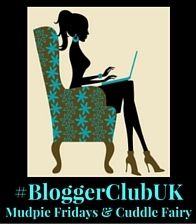 Please follow and like us:
Join Our Newsletter!