Messy Me Messy Clutch Bag & Mini Mat Review
'Stylish products made for mess'
I'm always on the lookout for products that solve genuine everyday problems that I face with a toddler and I'm also interested in locally produced, British manufactured products. Messy Me ticks all of those boxes! Messy Me is a family owned business that manufactures and produces all of its products here in the UK. Messy Me provides brilliantly created everyday products, designed to make life that little bit easier at the messiest of moments! Messy Me products are all designed with a wipe clean, functional oilcloth material and they include high chair cushions and covers, bibs, aprons, splash mats, clutch bags and oil cloths. All products are bright, colourful and eye-catching with lots of different designs to choose from. The main aim of the company was to produce products that do a job but also look good while doing it! The Messy products range in price from £4.50 – £29.99 so offer really great value for money. The full range of products can be found at Messy Me Website
I was fortunate to be sent a lovely navy blue spotty clutch bag to write about. As I don't carry a changing bag around anymore (Mia's nearly 30 months), my handbag has to hold all of my things and also all of Mia's bits that she might need in the short term. Basically I end up routing around the bottom of my handbag to find a nappy bag or Mia's dummy holder which not only frustrates me but Mia is not a patient child at all and will not wait for anything! I had been looking for a solution to this problem for a little while when I happened upon the Messy-Me company on Facebook. The Messy Clutch bag is designed to hold nappy bags, wipes, a couple of nappy's and also the mini mat which comes with the bag, in order for you to easily find and get hold of what you need when you need it. The clutch bags are also designed to fit not only in your handbag but also under your buggy so they can be taken everywhere you will possibly need them.
The clutch bag itself arrived wrapped in tissue paper and sealed with Messy-Me's personalised sticker which is a really nice touch, I don't know about you but I love receiving products that are wrapped in this way as they look and feel like a real quality product. The clutch bag is a lovely bright navy blue with big white spots on. It's one of my favourite designs as it's so simple yet striking. I immediately filled the clutch bag with the essentials; some nappy bags, 2 pull-ups, a new packet of wipes, the mini mat that comes with the bag, and Mia's dummy clip. In fact I could have fit a few more bits inside, it's a brilliant size. The bag has a Velcro strip to close it so you can open it quickly and easily if needed. At 19cm x 30cm, the clutch bag fits really neatly into my handbag, I do carry a larger handbag than I used to pre-Mia but I would say it's an average size for any women so I'm confident the clutch bag would fit in most handbags. The clutch bag itself is made from a really handy wipe clean oilcloth material so if there are any spillages or issues then they can be easily wiped up and won't ruin the bag.
The mini mat that comes with the clutch bag matches in colour and is made from the same wipe clean oilcloth material. It is a good size and although it is too small for Mia at her age it is perfect for babies and younger children. However saying that, I will definitely use it for emergencies when I'm out with Mia as I find that now Mia's too big for changing tables, I end up standing her on the toilet floor to change her, which isn't always convenient or clean! The clutch bag and mini mat currently retails at £18.50 and free delivery is available on all orders so I definitely think it's worth the money.
If like me you are always losing nappy bags at the bottom of your handbag or trying to change your toddler in a supermarket toilet, this is the bag for you! A really great product that has solved a problem I encounter on a weekly basis. I'm looking at getting a Messy Splash Mat next to save our kitchen floor!
Disclaimer: I received a Messy Clutch Bag in return for my honest opinions
This post contains affiliate links, which means that if you click on one of the product links, I'll receive a small amount which goes towards keeping my blog up and running!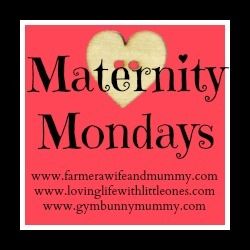 Please follow and like us:
Join Our Newsletter!